Export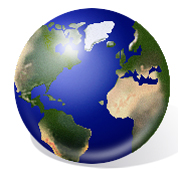 Palmer Asphalt Company has exported BULLDOG roof repair cements and roof maintenance coatings to countries on just about every continent for over 50 years. Sold under our BULLDOG brand or under private label the consistent and superior quality of the products of our manufacture is recognized by both sellers and users.
Palmer Asphalt Company's export knowledge and experience insures easy access to our products. We are responsive to the needs of our export customers.
EXPORT CAPABILITIES
Materials supplied meet or exceed the applicable American Society for Testing and Materials specifications.
Products shipped utilizing required packaging.
Material palletized for ease and efficiency of transfer.
EXPORT MISSION STATEMENT
Palmer Asphalt pledges to provide the same excellent quality, consistent products and service as made available to our loyal United States accounts. All inquires are welcomed and responded to promptly. Please contact Van Ripps at This email address is being protected from spambots. You need JavaScript enabled to view it.